Thank you very much for your interest in helping.
We are run solely by a team of volunteers, every penny raised goes directly to helping the animals that we rescue. We receive no States funding and whilst we can give our time and effort to help these animals, we desperately need the generosity of the public to help us with our funds. There are two main ways in which you can donate money.
Set up a Standing Order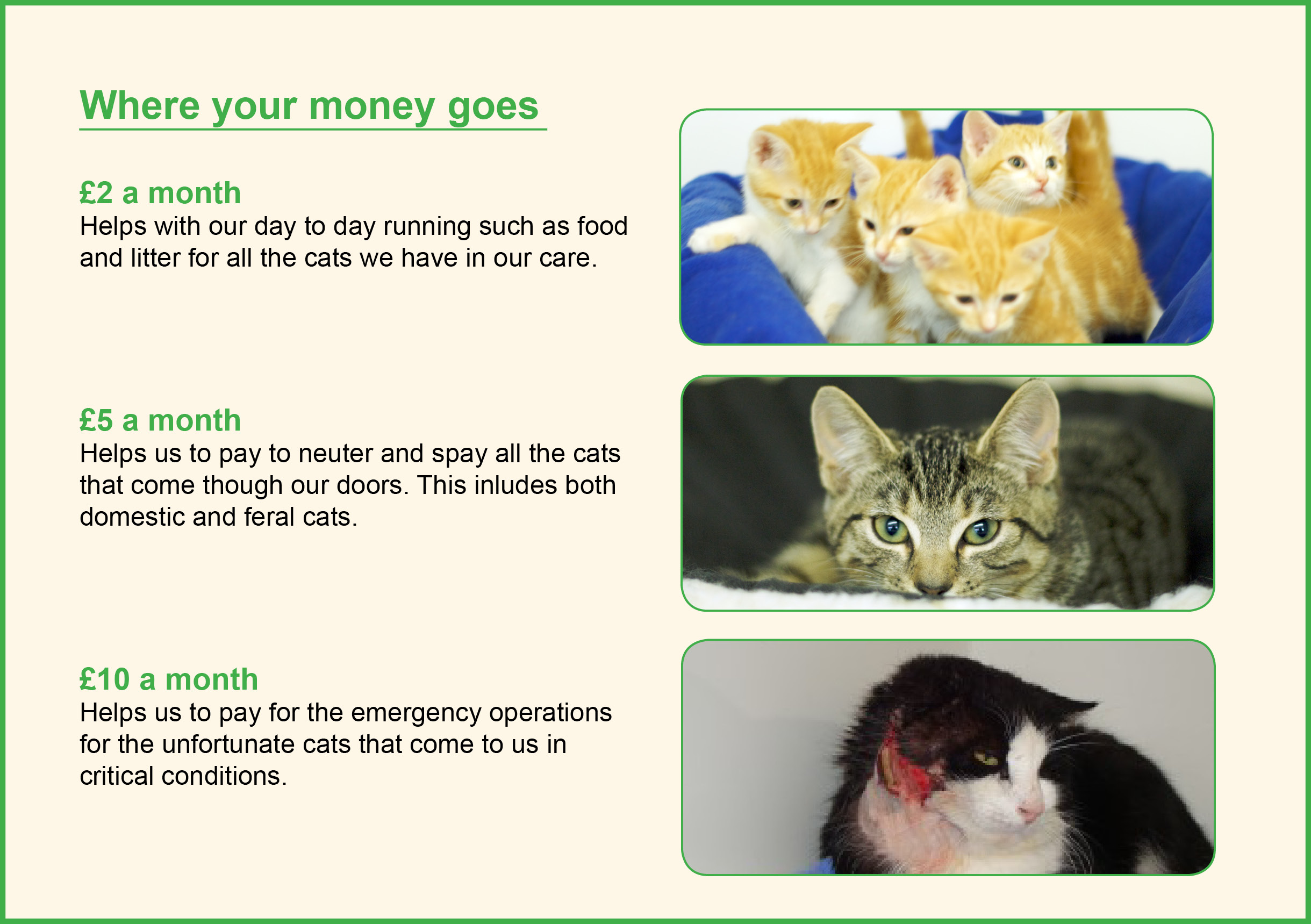 Could you spare a little each month to help the animals of this Island?
We have people who donate from £2 a month. These people are our lifeline and without them we could not continue with our work. If you feel that you can spare any amount, please consider setting up a standing order with us. All you have to do is print off the form from the link below, fill it in, and send it to us at:-
Guernsey Animal Aid
Tudor Lodge Deer Farm
Forest Road
Forest
GY8 0AG
Thank you!
Donate Online
Want to help us financially, but don't want to commit to monthly payments?
No problem. You can easily make one-off payments to us either online or by post. There is no minimum donation and every penny you can spare for us is very much appreciated.
You can make a one-off donation on line through PayPal. This is 100% safe and secure. All you have to do is click on the "Donate" button, and you will be taken to PayPal's secure payment page.
If you do not wish to pay online:
Donations can also be made by cheque through the post. All you have to do is post it, or deliver to this address:-
Guernsey Animal Aid
Tudor Lodge Deer Farm
Forest Road
Forest
GY8 0AG
Thank you!
Donate Cat Food, Cat Litter or old towels & blankets

Due to our cattery giving temporary sanctuary to cats and kittens until they find new homes, we are always in need of cat and kitten food, especially the sachet types.  If you have any that you would like to donate to us we would be very, very grateful.  We are also always in need of cat litter, preferably the 'Thomas' brand as we go through a huge amount as you can imagine! Old towels & blankets are always gratefully received, if you have any you no longer need please bring them to us, thank you!